The ultimate goal of most commercial organizations is to increase profits and sales. Fortunately, we have many ways to achieve this target. Basically, the question is not what to do, but what will bring the greatest result and return of the effort and money. In addition to the obvious investment in direct sales and marketing, you may have already been thinking about partnerships. Channel partnerships have truly proven their effectiveness in expanding business and increasing profits for many companies. Microsoft receives 95% of its revenue from its partners. While this sounds exciting, if you are not already a giant in the tech industry, you may run into a number of pitfalls with large-scale affiliate programs. In this blog post, we will look at different types of channel partnerships, their benefits, and drawbacks, and give tips on how to understand that your business is ready to establish sales through other companies.
What is a Channel Partnership?
Channel partnerships are a sales model in which a company sells its products or services through third parties. These may include affiliates, resellers, value-added service providers, or any other organization or even individuals that don't directly work for your business.
Companies that establish sales through partners often do not engage in direct interaction with the end customers. Some businesses may not even keep their own sales team. However, in the real world, organizations quite often combine direct selling and working with partners to increase revenue.
What Types of Channel Partnerships Exist?
There are different types of channel partnerships to choose from. Some may be simple, such as just paying a commission to a partner for promoting your services. Others are more complex when you give more responsibilities to the side of the partner.
We need to note here that real partnerships do not always exist in a pure form according to the typology but include elements of different types to create the most effective relationship between the parties.
Affiliate Partners
Affiliate partners are companies, website owners, or individuals that promote your company's products or services on their own marketing channels. In exchange, they receive a commission for any closed sales made through their referral.
Reseller
Resellers are trading partners who purchase your products directly from you for resale in their markets. In this type of partnership, customers make purchases from your partner, which makes the reseller responsible for handling all customer support and inquiries. Depending on the agreements, the partner can sell your product under the original name or use their own brand.
Working with resellers can be very effective in reaching new geographies where you are not physically present but know there is a demand for your product or service.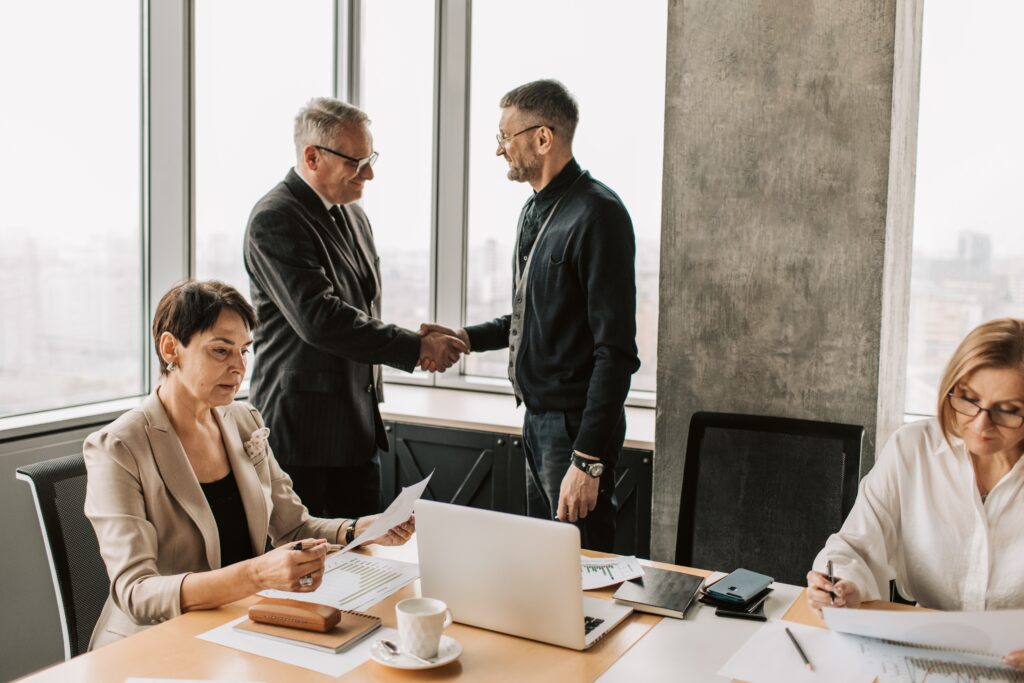 Value-Added Reseller (VAR)
A value-added reseller is a company that buys technology products, adds value by combining additional features or services with the original product, and resells the enhanced offering to its customers. VARs add value by providing technical support, training, installation, or customization along with the product being sold.
Finding a value-added reseller can be a smart idea if you sell complex products, but your own resources are not enough to provide quality support and satisfy the specific needs of all potential customers. The VAR partner can take over some of these services and get paid for their provision. As well as have the necessary expertise to refine the product in accordance with the needs of specific customers. Which, for example, may not be available within your company.
Distributor
Distributors are commonly referred to as companies that buy products or services from a supplier and then distribute them to other resellers or retailers. Selling through distributors shortens time-to-market for manufacturers because the partner already has established distribution channels.
Independent Retailers
Retailers that are not tied to any particular brand or franchise are called independent. An example of this would be clothing stores or pet supplies that don't belong to a larger corporation. Through a partner, you get a point of sale, and the retailer gets a part of the profit, depending on the agreements. Remember that in dealing with independent retailers, unless otherwise stated, your products or services will be sold alongside competitors.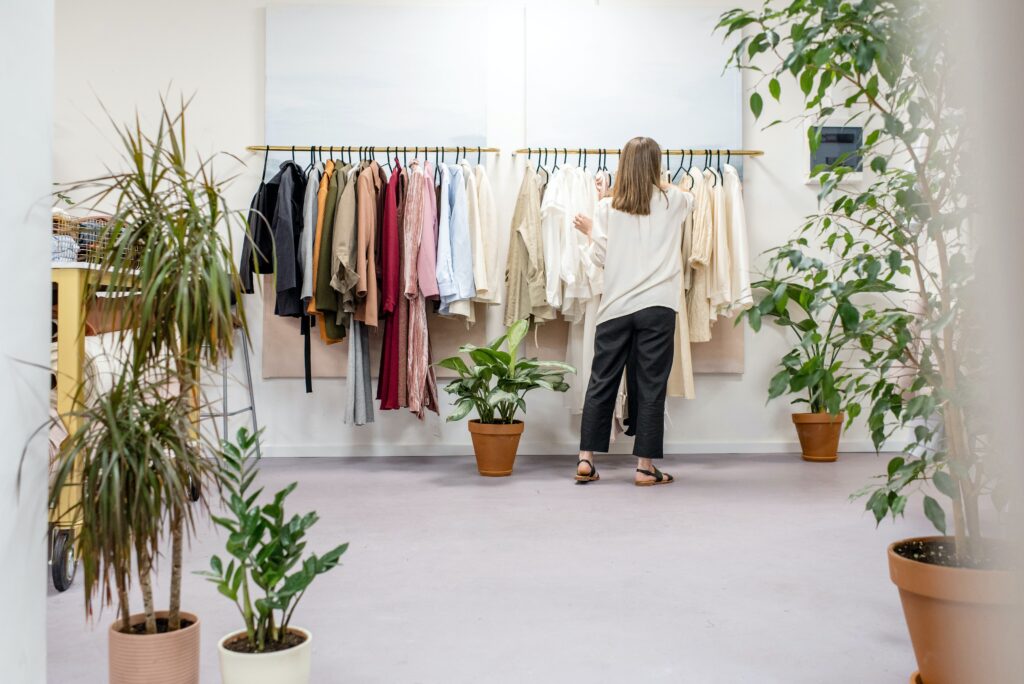 Agents
An agent partnership involves a company or individual that acts as a representative for another company and sells its products or services to customers, without owning them. Typically agents receive a commission for any sales made through their efforts. A good example here is real estate.
Original Equipment Manufacturer (OEM)
An OEM company creates and manufactures products that are then used in another company's products under the other company's brand name. For example, a computer manufacturer might partner with a supplier that produces computer processors to use their products in their computers.
System Integrators
System integrators are partners specific to the technology market. These are businesses that integrate various components or systems from several other companies to create a complete solution for their customers. For example, it can be hardware and software components from several vendors to create an individual system for a specific client.
Consultants
Channel consultants connect retailers, manufacturers, distributors, and suppliers. They support the creation and effectiveness of sales channels and ensure the seamless delivery of products or services to end users. Channel consultants are not directly involved in sales, but they play an integral role in keeping channels running smoothly.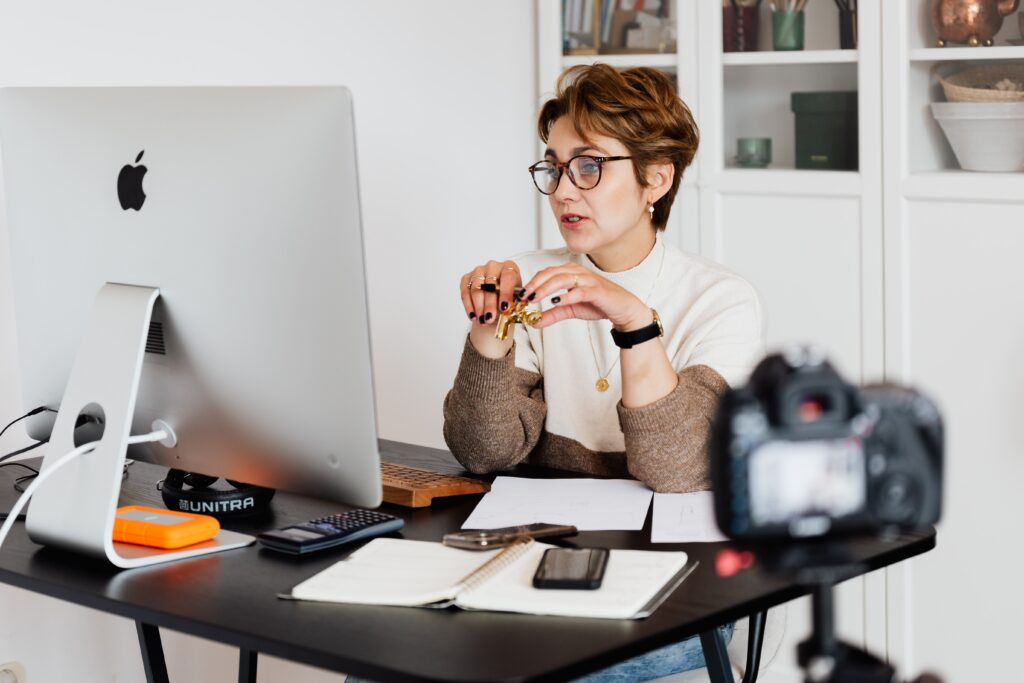 Benefits of Channel Partnerships
Expand to the new markets faster. Entering new, unfamiliar markets is a costly and time-consuming initiative. If your channel partners already have experience, understanding, and recognition in new market segments, they will help you significantly accelerate the expansion and access new audiences that you could not reach on your own.
Make sales and marketing more cost-effective. By leveraging the existing infrastructure and sales force of your partners, you can reduce your customer acquisition costs and increase ROI.
Get outstanding product offerings with additional expertise and resources. Channel partners can complement and enhance your product offering with their expertise and resources. They can provide expert teams to offer additional services, have specific knowledge to integrate the product into the customer environment, or for example, take over customer support in other languages. All this will help increase the satisfaction of your customers and make more successful sales to the audience that wasn't previously available to you.
Boost your offer with brand awareness and reputation. Trust and recognition are earned over the years. Your partners have already done this work. When you are recommended by those who have already made a name in the market and have a good reputation, you gain brand credibility and visibility faster and more effectively.
Forecast sales and risks like a pro. Unlike you, your partners understand and know the market you want to enter. They know the audience and specifics that are implicit to beginners. With the help of their experience and knowledge, you will be able to predict profits much more accurately and understand and prevent risks.
Drawbacks of Channel Partnership
Be ready to let go of control. Partnerships mean that someone who is not directly under your control does the selling for you. This inevitably leads to the fact that you will not be able to fully control the entire process of sales, promotion, and user support. You will have to rely on your partners in these matters. And if their work is ineffective – risk your reputation, name, and customer satisfaction.
Managing partnerships is a complex task. You can address the lack of control problem by establishing clear agreements and providing your partners with all the necessary information and materials according to your standards and strategy. But this is a lot of work, requiring serious effort and time. You must prepare well for the training and ongoing support of partners. Carefully ensure that they receive all the necessary updates on time and that communication remains clear, accessible, and transparent for all parties. You will have to invest in separate resources for this direction if you want the relationships to be effective.
You'll have to share. Most types of channel partnerships involve sharing the profits in one way or another. This means that you get a lower margin from each closed deal than with direct sales. In addition, investments will be needed in the partnership management process; most likely you will need new team members to develop the direction and prepare materials and training for partners. As your partnership program grows, you may also need to implement specialized partner relationship management software (PRM platforms).
Beware of conflicts. A conflict of interest can arise from two sides. If your partners work with several suppliers, you should be prepared that your products will be offered along with competitors. On the other hand, if you establish relationships with several partners operating in the same territory, you may overlap and encounter a lack of cooperation and raise competition between them, which can have negative consequences.
You break away from the end customers. When working with partners, you most often don't interact directly with your end customers, which means you are cut off from their feedback and impressions about your product or service. Partners may share this information with you, but this process is likely to be delayed and subject to certain biases, since the information passes through a third party.
How Do I Know if My Business is Ready for Channel Partnerships?
Channel partnerships should definitely not be taken as a "cure-all" solution… For some businesses, they will be extremely effective, but for others, they can be a waste of time or even a risky undertaking.
To help you decide if you should pursue a channel partnership strategy, consider the following questions:
Is My Company Mature Enough?
There is an expert opinion that before starting channel partnerships, companies should get to the $20 million revenue mark.
On the other hand, for small start-up businesses, a partnership strategy can give an effective boost. By joining a large, respected brand, you can start selling even before you have established your own large-scale sales force. And with time and growth, you can start building your own department of salespeople.
There is no definitive answer to this question or metrics by which you can say yes or no.
You need to understand what goals you want to achieve through partnerships, which companies you want to see as potential affiliates, and what you will need to invest in establishing and managing these relationships. If the picture looks clear and understandable to you, most likely you can start the process. If it rather feels vague and leaves a lot of questions, it may not yet be the time to embark on this path and you better focus on your own sales activities.
Is My Product Mature Enough?
Partners will be another intermediary between you and end customers. If you are still in the process of finalizing and tuning the product and user feedback plays a critical role in your business, it is better to stay within direct sales until you are sure that your product can be sold without your direct active participation in each deal.
Is My Sales Process Mature Enough?
In order to teach others how to sell your product or service, you must figure out how to sell it yourself.
Here, we are not talking about cases when you initially chose the path of a partner sales model or supply components designed to create other complex products.
If you're planning on adding partners as an extension of your existing sales, you'll want to make sure your own processes are well-defined and efficient. This way you can expect that you will be able to smoothly transfer them to another company and start getting purchases indirectly.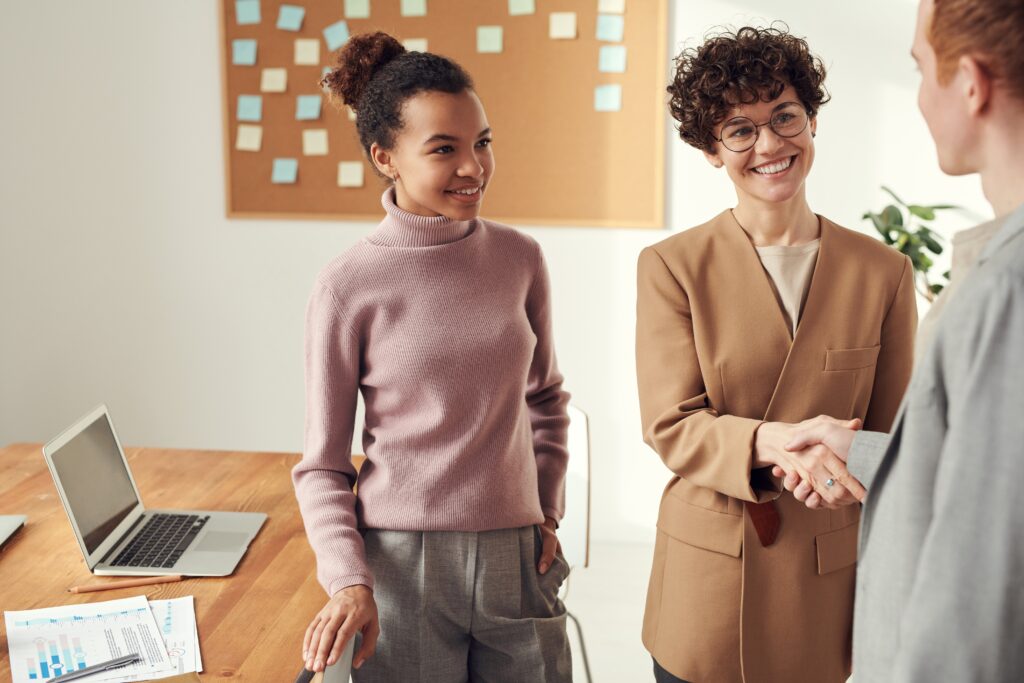 Is My Business Ready for Demand Growth?
It's not always about finding potential buyers—sometimes you just aren't ready to serve everyone. Channel partnerships can dramatically increase your customer flow and you need to be prepared for this increased demand.
If your resources and capabilities begin to be lacking, you will face customer dissatisfaction and loss of reputation. Make sure you are ready to fulfill all orders with a strong increase in requests. Or consider partnering with VAR (Value-Added Reseller) partners to outsource some of the responsibilities.
Is There a Demand for My Services Outside of My Geography?
As we have already mentioned, partnerships can be an effective strategy for entering new geographic markets where you're not yet ready to be physically present.
If you understand that your offer could be successful in other regions, but you need representation or language support to work there, this may be a signal to search for partners in the right locations.
Am I Ready to Rely on My Partners with My Brand Reputation?
The essence of the idea of ​​partnership is that other companies are engaged in your sale and as great as it sounds, there are still risks.
If the partner conducts the sales process incorrectly, uses an unacceptable tone or content in the promotion, or provides additional services poorly—all while working under your brand name—the dissatisfaction of the end users will be directed at you, not at the partner. Customers will not investigate who was responsible for what, and the consequences will fall on you.
Thus, if the reputation of the brand is very critical to you, you should be very careful in selecting partners and establishing relationships. This will take time and effort, but can increase your confidence if you provide training and support for new partners, and give them all the necessary materials for sales and advertising. You need to stay in constant communication, check your plans and actions, and watch what your partners are doing. Your relationship should be a collaboration, not a disconnected parallel activity.
Learn more about establishing the right Partner Experience (PX) strategy.
If you are not yet ready to invest in this effort, and cannot expose your brand to reputational risks, it is worth having a well-thought-out before jumping into channel partnerships.
Do I Have Time to Wait for Profit?
Partnerships enable faster expansion into new markets. But as a whole, the initiative to establish a channel partnership is not something that will bring you quick money. Searching for potential partners, establishing relationships and agreements, and ensuring the effective work of partners will not happen immediately—especially if you are just starting out in this direction. If you need income here and now, it will be more efficient to focus on direct sales. If you are ready to invest in a long-term strategy, you can start developing channel partnerships.
Ready to Expand Your Horizons?
If you aren't concerned about the potential drawbacks of starting a channel partnership, but instead excited, it's time to set goals and start looking for potential companions.
Let us take a chance here and tell you about First Line Software.
Our company has been a partner for several respected software vendors in a number of industries for many years.
We act as a premium implementation partner for the viadat warehouse automation system from Viastore software in the warehouse logistics market.
In the field of healthcare, we are a premium partner of Intersystems and have been delivering innovative solutions for the development of patient care and clinical research based on Intersystems technologies for many years in a row.
For digital businesses and e-commerce clients, we offer solutions from Optimizely, a leading digital experience platform, of which our company is a bronze partner. We help customers of Optimizely solutions to smoothly implement the system, migrate from other platforms and customize solutions to meet the specific needs of their businesses.
We recently announced that after years of successful collaboration with print automation solution provider Label Traxx, this relationship has also resulted in a strategic partnership between our companies.
As you can see, we have considerable experience as a partner company and many successful projects that have brought profit to us and our partners.
If you are looking for someone you can rely on and who is familiar with how great partnerships work, talk to us! Leave a request in the form and our representative with expertise in your field will contact you to discuss the details.