We can undoubtedly say that the last couple of years were transformative. Almost every industry underwent an unexpected digital transformation.
Due to the outbreak of COVID-19, businesses worldwide temporarily ground to a halt. Consequently, many day-to-day operations migrated to digital platforms. The pandemic managed to accelerate inevitable digital transformations across a wide variety of disparate businesses. While the majority struggled to sustain operations in the 'new normal', companies like First Line Software flourished in this challenging environment. Being a custom software solutions developer, First Line Software was equipped with the technical means and prior experience to work remotely with its clients and employees.
A Premier Bespoke Software Solutions Provider
First Line Software is a leading provider of software engineering, software enablement, and digital transformation advisory services to clients across 6 continents. Headquartered in the US, First Line's global staff comprises 450 technical experts that leverage agile technological excellence to efficiently deliver complex projects in various domains such as:
First Line is an active member of the Object Management Group and the Industrial Internet Consortium. The company collaborates on establishing standards for technology, enterprise integration, and the Industrial Internet. Furthermore, as an Optimizely (Episerver) -Optimizely Gold Partner, First Line provides implementation and customization services directly to clients and in cooperation with other Epi Partners.
First Line Software demonstrates corporate responsibility by addressing social and environmental issues that can benefit from its expertise in software development and digitalization. The team's efforts and dedication have often been recognized with industry rankings and awards from top global and regional independent research agencies.
Solutions fulfilling futuristic goals
Since day one, the mission of the company has been to enable competitive advantages to its clients above and beyond creating bespoke software solutions. First Line Software is always working to create technologies that help its customers by taking a larger view of their future business goals and providing solutions that meet those goals through efficiencies and innovation.
"However, none of this can be achieved without employing the best and brightest people for the task at hand"
Nick Puntikov, Chairman and CEO at First Line Software
Nick is a veteran entrepreneur and business executive with a proven track record in building and developing successful global technology organizations. Currently, as CEO of First Line Software, he oversees the operations of the company and guides the team. As a leader, he believes in giving creative freedom to the employees and trusts their decisions. As a result, employees at First Line take ownership of the projects they deliver.
A Diverse Portfolio on Innovative solutions
Nick's roles and responsibilities include visualizing opportunities stemming from the markets and matching those opportunities with the right empowered people to get results. A prime example of this approach is demonstrated in the ongoing pandemic. With the advent of the public health crisis, the team of First Line was swift in recognizing the need for organizations and businesses to have a simple application that allows for COVID testing, tracing, and support. First Line introduced the Epass app which is straightforward and convenient to use and is now employed at various hospitals, restaurants, and other businesses that demanded an efficient scanning tool for employee and customer safety.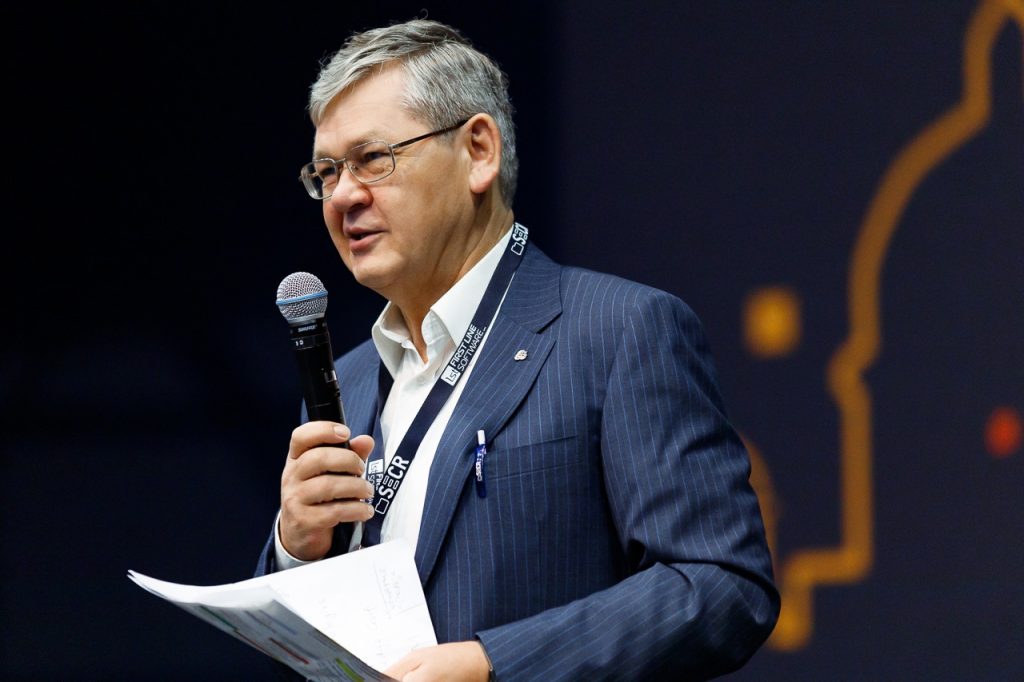 First Line offers a diverse portfolio of innovative solutions, and Epass is one example of the type of rapid deployment of solutions for organizations. This diverse portfolio of clients and projects is the companies' strength as is the Fluent Agile Model to help organizations in their digital transformation processes. First Line also offers custom software development and provides bespoke solutions where standard, off-the-shelf software cannot compete.
"This diversity in our projects allows us to take the knowledge gained in one industry sector and creatively apply it to another to solve unique challenges."
Nick Puntikov
The Future of Bespoke Software Soultions Development
Acknowledging the current adoption of digital transformation, Nick believes that Machine Learning and Artificial Intelligence hold great promise and a growing interest from customers. The advancements in data science have pushed the technology and adoption of ML. That can be used in many applications such as natural language processing, cybersecurity, infrastructure management. As well as healthcare decision support, training, education, and more. To stay abreast of the trend, First Line Software has built business savvy and ML advanced engineering teams to create new business processes, and have incorporated methodologies to establish its expertise in Artificial Intelligence and Machine Learning. "I'm particularly excited for what the near-future of custom software development will look like," concludes Nick.
Global Business Leaders Magazine