It's a bold statement that is quickly becoming reality. With the rise of mobile apps, the Internet of Things and big data, almost every business will need to become software company with a technology development competency or capacity.
Does your business need to become a software company?
It doesn't matter if your business is aircraft engines, consumer electronics, logistics services, operating retail stores or running hotels, software today is an integrated part of how you operate, compete and deliver services.
Your partners, suppliers, and customers expect you to provide mobile applications that make it easier for them to do business with you. To get and stay competitive, a myriad of mobile apps need to integrate with enterprise resource planning, supply chain management, customer relationship management, and other business management platforms and applications. It doesn't matter if your business model is business-to-business (B2B), business-to-consumer (B2C), or a hybrid – you can be certain your competitors are thinking (or already delivering) applications that connect them with their partners and suppliers, or deliver unique, highly personalized services to their customers.
Beyond mobile and PCs, the Internet now connects a number of enterprise assets like field equipment, generators, and delivery vehicles as well as consumer items like refrigerators, washers, dryers, televisions, automobiles, and soon almost everything. Technology has advanced to the point that it is now cost-efficient to sensor-enable almost any type of manufactured device. To remain competitive, you can start exploring the possibilities of using the expanded Internet to digitize products, services and assets. These new data streams enable opportunities for companies to change the way they manage, monetize, operate or extend their products and services where the Internet intersects with people, things, information and places.
Sensor-based devices broadcast massive amounts of data from disparate sources in near real time, and organizations need to collect, organize and analyze all of it in order to find actionable insights. Big data is all the rage today but the reality is a finely-tuned analytic capability has been a competitive advantage for years and is increasingly separating market leaders from market laggards. You don't have to dive head first into the big data ocean to start getting immediate value out of the information being generated throughout your enterprise right now. Whether developing a business intelligence app or going all-in with an analytics solution, your organization needs to map out a data strategy while simultaneously developing strategies for mobile apps, desk-top applications, and the Internet of Things in order to ensure that the return on investment is maximized.
Digitally-Integrated Products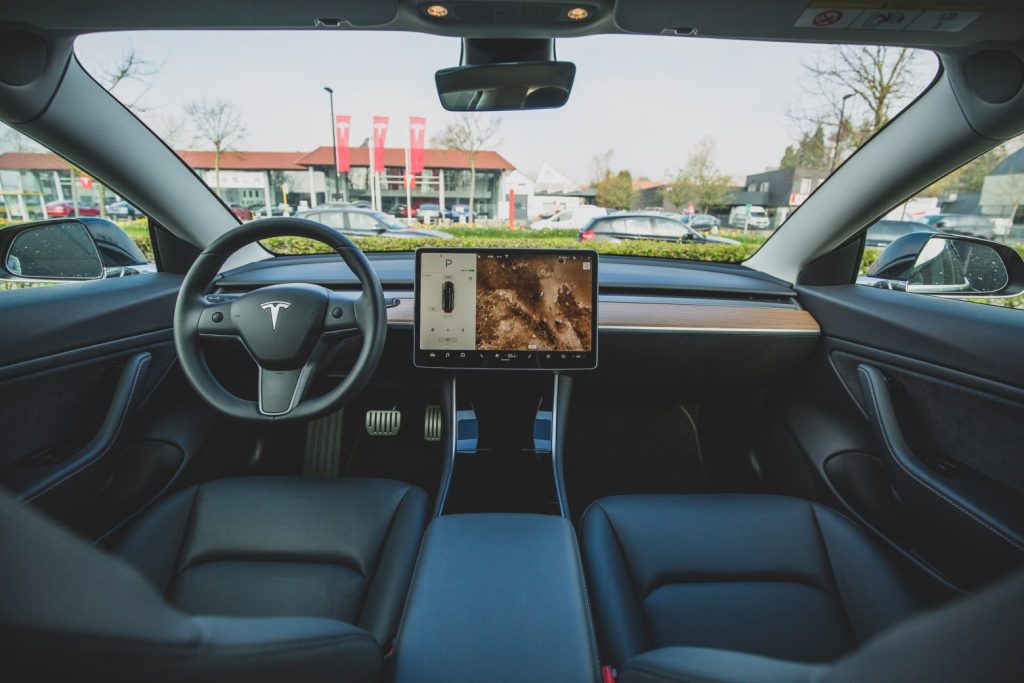 Telsa Motors, Inc. has been a software company from the very inception of their innovative electric cars. The touchscreen, digital instrument cluster, and steering wheel controls seamlessly integrate media, navigation, communications, cabin controls and all vehicle data making Tesla a model of future vehicle design. Teslas also come equipped with high-speed connectivity, allowing the touchscreen to instantly access a vast supply of music, maps, and the web… better known as "infotainment". Tesla describes the vehicles on their website as "an app on four wheels." Like most desktop operating systems and applications, Tesla uses software updates to keep their vehicles current with the latest features. Owners can install the update immediately, or schedule it to install at night while they're sleeping.
Mobile Applications
For LEVIEV Extraordinary Diamonds, one of the world's largest and most exclusive diamond companies, offering a level of service on par with the quality of its unique gems is key to their success. To create an extraordinary customer service experience, LEVIEV designed and developed a mobile application using the Salesforce1 Platform. A customer-centric "jewel box" app stores a photograph of every LEVIEV stone and piece of jewelry a customer has previously purchased. Items they are in the process of creating with the company's designers are also managed via the app as well as a "wish list" for future purchases. The "jewel box" can only be accessed by the individual client and their personal sales associate.
Internet of Things
General Electric Aviation is embracing the Internet of Things in a big way and has taken an innovative new path to create closer connections to its customers, making the unlikeliest of products more socially connected. In the aviation business every minute that a plane is on the ground is a minute that it is not generating revenue. Downtime costs money, a lot of money. In order to ensure its jet engines require limited downtime for general services, the company explored the opportunities to leverage advancements with sensor-enabled jet engines to take advantage of the Internet of Things. These innovations create greater value for customers and generate new streams of revenue for GE Aviation while enhancing safety for the general public. Watch the GE Aviation Video
Big Data
As one of the world's leading package delivery companies and a leading provider of specialized transportation and logistics services, UPS is keenly aware of the cost of energy and the impact of emissions on the environment. In order to reduce its energy and maintenance costs, and reduce emissions, the company focused on utilizing technology known as "telematics" that monitors the performance of all its package vehicles. These delivery vehicles are equipped with sensors to provide information on how the vehicle performs mechanically and can report on speed, direction, braking and engine performance. UPS developed a big data program that takes the information generated by the telematics system and creates actionable insights that are driving bottom line performance increases for the company and huge benefits for the environment.
Summary
Get ahead of the curve or risk becoming obsolete in the eyes of your partners, suppliers, and customers. Already high expectations will become more complex and demanding as options increase. Whether you develop ypur business as a software company with the development capability in-house or do it through a strategic partnership, the only thing that matters is you develop the capacity now and start innovating tomorrow.
Learn more on First Line Software capabilities on the Agile Software Development, Data Engineering and Internet of Things Development.