EHRs contain patient data that you can use to plan clinical trials more effectively. First, you can use EHR data to more accurately estimate the impact of what criteria you include or exclude in sites/health systems and understand the study populations' characteristics.
The second thing that EHR data can be used for is identifying hospitals and clinics with many people waiting to join their health plan.
Third, the data from electronic health records (EHRs) can help determine how often certain events happen in the real world. This way, you can figure out how many people need to be in a study to find out if the drug works, how many people need to be in a study to find out how safe it is, and how many people need to be in a study to find out how likely it is that the drug will cause a side effect.
Study Setup
#1 Identify local subjects
You can use data from electronic health records (EHRs) to create patient registries. EHRs and patient registries store patient information, but they are designed for different purposes. A patient registry is a system that collects data about a group of people with a certain disease, condition, or exposure, to study particular outcomes.
#2 Feasibility Dashboard
Dashboards are innately interactive presentation management tools, interim as an encrusted information transfer system that presents vital information about tactical objectives realization on a particular screen, enabling managers to measure, monitor, and manage execution more effectively. Dashboards impart ways to visually denote values extracted from essential data in indicators, graphs, tables, and different formats. The utilization of a dashboard is familiar in the health system. There is an association between the performance of dashboards and the progress of quality in healthcare systems and services. For example, a well-made dashboard can lift the alertness of the areas in which the health care system is adverse or that are off the alarm of its management.
#3 Include encounter instructions and site content in EHR
The site content of EHR mainly describes its functionality and primary purpose. Among blueprint inclination, reporting capacity, and, of course, costs, it's easy to lose vision of the following genuine objectives of EHR.
# 4 Simple Patient Scheduling
All-inclusive EHR must have appointment-setting abilities that allow office staff to schedule patients, register them and choose a cause for their visit. They can also send out routine appointment prompts via email or text to cut no-shows and guarantee better collections.
#5 Smart Patient Advancements
To expand output, grasping how patients move through a provider's practice is imperative—the most effective EHRs track patient advancements in real-time to do away with bottlenecks. Practice should never have patient sessions in the waiting room while a clean examination room is available.
#6 Task Administration Competencies
Make sure an EHR helps in managing the subsidiary, ordinary tasks that overwhelm the daily plan of a health care provider. An eminence system will take a provider back to sign notes, assess lab results, endorse medications and respond to patient messages. As long as a consistent view of what needs to get done, time should be well-spent looking for misplaced charts, coming by the fax machine, or chasing for lost patient information.
#7 Accelerated Patient Encounter
One of the main goals of using an EHR is to make it faster for providers to chart patient information so that they can see more patients daily. An EHR should make it easy for providers to access crucial patient information like medications, allergies, existing conditions, immunizations, and other data points. The most successful EHRs let providers quickly record clinical details so they can document normal conditions and document abnormalities with a few simple clicks, which ultimately reduces the time and cost of transcription.
#8 Outlines and Regulations
How many times a week do health providers treat different patients with the same condition? A practical system will allow building regulations and templates to treat patients. Later, you can also re-use these regulations when a provider sees patients with similar diagnoses, dramatically saving time and speeding up the clinical encounter.
#9 In-depth Significant Use Reporting
In this day and age, where we have so much data, your electronic health records should give you access to the information you need to make clinical and financial decisions in real-time. The ability to create reports that show your progress in meeting the objectives for meaningful use is essential. This feature will give you insight into where to focus on getting the government incentives you want.
#10 Pre-consent & study-specific consent
The old-fashioned view that patients need their doctor's permission to be in a research study is changing. Patients are asked if they want to participate in a study; they decide and then tell their doctor what they choose. This siteless trial makes it easier for patients to be involved by eliminating study visits and decreasing the amount of work for the doctor. However, this way of doing things is only possible for studies not testing a new medicine.
Suppose you want to ensure that people understand their agreement before joining a clinical trial. In that case, you can use electronic informed consent and interactive technology, like videos, to ensure that people know what they are signing up for. This can help you include more diverse participants in your clinical trials, like older people and people of color.
How Else Can You Benefit?
More form data
If you use auto-populated data on a form, you can add more questions and even make some of them required without completing the form too long or difficult for the user. For example, if a digital form has 100 questions and 80% of them can be answered using auto-populated data most of the time, then the user only has to answer 20 questions. This benefits you by allowing you to collect more standardized data without burdening the clinician.
Easy, Innate, and eye-catching User Interface
Since healthcare providers spend a third of their time using an EHR, the system should be designed to be user-friendly. Drag-and-drop capabilities and minimal screen openings will allow users to move through the system with minimal mouse clicks. The best EHRs document the entire clinical encounter on a single screen without reloading any pages, saving time and effort. An EHR must be accessible on different operating systems with full compatibility and can be approachable from any device.
Faster Workflow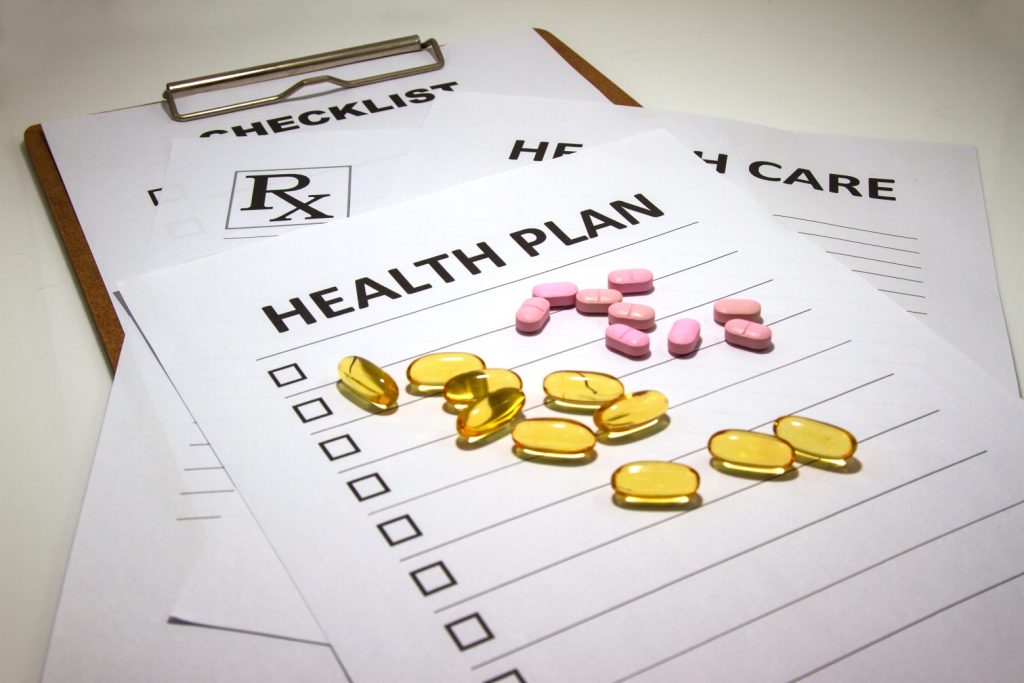 Instead of keeping the form at 20 questions, the clinic may use data auto-population to speed up the time it takes to complete the form. However, this requires experimentation by the clinic and forms team to understand the auto-population rates for their forms, which questions are more/less likely to auto-populate, and find the right balance. The clinic/hospital may also be able to anticipate which patients lack most of the required data to auto-populate a clinical encounter and book a longer appointment for those patients.
Stay tuned for the next chapter about trial clinical trial recruiting and screening!
Learn more on First Line Software Healthcare IT Practice and Clinical Research Initiatives