The 2019 appreciation event for First Line Software partners was held May 30 – June 2 at The Vinoy Renaissance St. Petersburg Resort & Golf Club in Florida. This year we provided guests with an opportunity to meet and talk with the First Line management team and delivery directors. In addition, one of the most important company's events included many activities, all designed to provide a warm and friendly welcome to Company's partners.
The topic of strategic partnership development was one of the most important to be taken up at the current session.
Attendees heard from several guest speakers and First Line Software's CEO, Nick Puntikov. The first session featured Kirill Tatrinov, a business and technology executive who was most recently the President and Chief Executive Officer at Citrix Systems, Inc. (CTXS). He talked with attendees about the future of the enterprise software industry. The major driving factors for the growth of the enterprise software market include a rising trend of big data analytics and cloud computing, growing demand for business intelligence and analytics, and increasing adoption of database management systems. The primary advantage of using enterprise software is to escalate work efficiency along with productivity and gain a significant competitive advantage.
Clinic to Cloud CEO Rafic Habib presented the Client Keynote and discussed his experience with building and scaling global solutions such as the Clinic to Cloud medical practice, management platform. Mr. Habib has spent more than two decades in the health sector as an entrepreneur and member of an Australian standards body. He noted that the Clinic to Cloud team focused on reviewing, designing, and improving all aspects of the medical practice – from the method of patient bookings to the reporting and healthcare outcomes.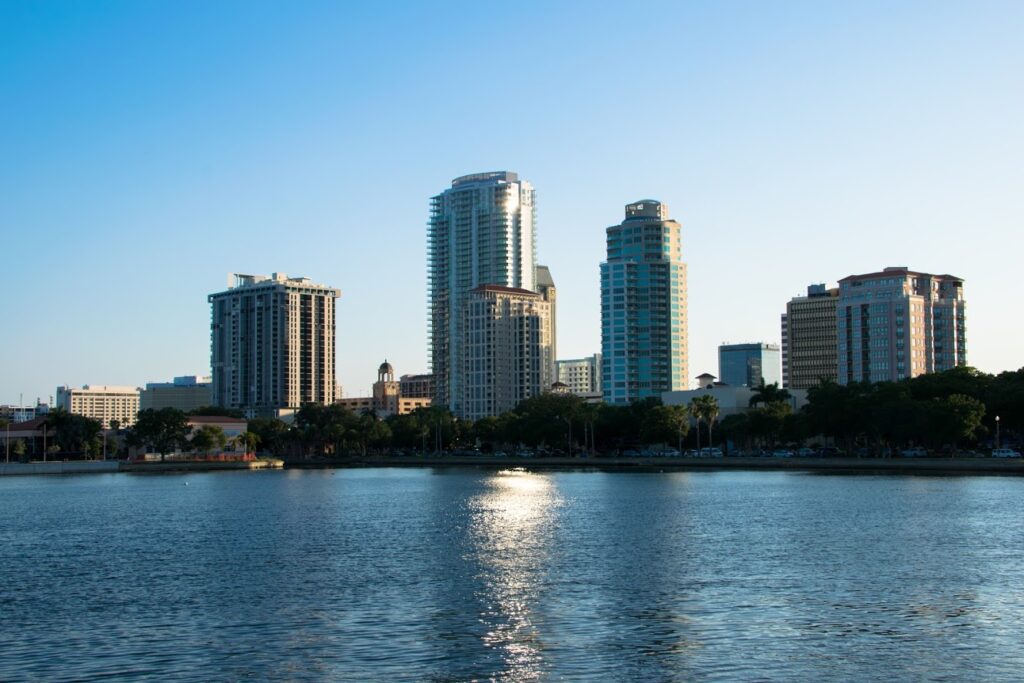 In his First Line Software Keynote, CEO, Nick Puntikov, shared a year in review with attendees that highlighted the company's achievements, its vision, and the focus on expanding high-growth practices such as healthcare IT and eCommerce. For example, one of the main trends over the past few years is that the level of investment into the Healthcare IT market has risen dramatically, as investors realized the enormous potential AI has for improving patient outcomes and reducing costs within the healthcare industry.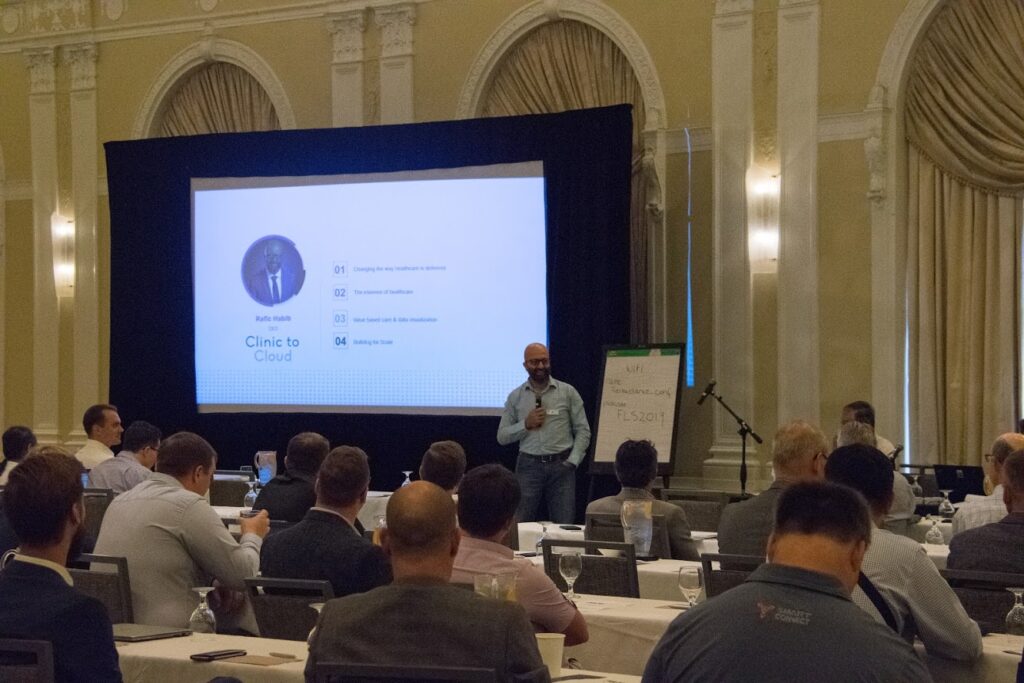 Finally, Lance Farquhar, Director of Software Development, Expert Services, for Optimizely (Episerver), presented a Partner Keynote that covered trends and directions in the E-Commerce software market. Lance has 17+ years of experience in software development and has focused on commerce and marketing on the web for the past ten years. In his role, Lance provides technical leadership to Optimizely (Episerver)'s customers and consults on best practices, architecture, and third-party integrations. First Line Software is proud to be a Premium Optimizely (Episerver) Implementation Partner and works directly with businesses or collaborates with other Optimizely (Episerver) Partners to provide full-service consulting to customize any part of the Optimizely (Episerver) solution.
During the final session of the day, attendees chose to participate in one of two round table discussions:
The impact of Innovation, the Cloud, and Data Engineering
Digital Transformation in Retail, Healthcare and eCommerce.
David Tedford, First Line Software VP commented: "We always look forward to hosting our clients and partners for an event where they can meet the First Line management team and delivery directors in person, hear from interesting speakers, and enjoy experiences in the host city".