Empowering Lawyers Through Seamless Document Management, Tasks Planning, and Invoicing
In the intricate world of legal practice, precision, efficiency, and organization are paramount. Enter Odoo SaaS – the ultimate ERP and CRM solution that has redefined how lawyers manage their day-to-day operations. Our success story in creating a tailor-made platform for lawyers centers around three core pillars: Document Management, Tasks Planning, and Invoicing. That brought lawyers using our customizations to the next level of efficiency, eliminating redundant and automating manual operations, thereby putting everything in order.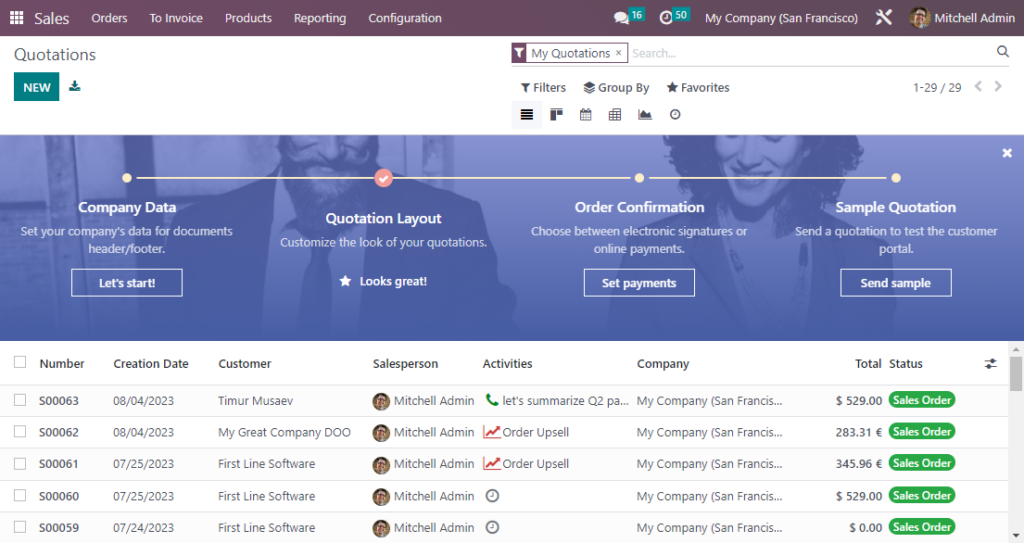 Streamlined Document Management
In the legal arena, documents are the lifeblood of every case and transaction. Our expertise in harnessing Odoo SaaS transforms document management into an art form. Imagine a platform where every legal document is securely stored, easily accessible, and categorized. And all this is searchable by its content and meticulously organized. With Odoo SaaS, we empower lawyers to bid farewell to cluttered filing cabinets on Google Drive and welcome a digital ecosystem that ensures instant retrieval, version control, and collaboration.
Whether it's contracts, court filings, or research notes, our customized Odoo SaaS solution categorizes, tags, and indexes documents, making retrieval a breeze. Imagine the time saved, the errors avoided, and the client interactions enhanced, all thanks to a seamless document management process.
Efficient Tasks Planning
Legal matters often involve juggling a multitude of tasks, deadlines, and appointments. With Odoo SaaS, we introduce a robust tasks planning module that revolutionizes how lawyers manage their workflows. Our platform empowers lawyers to assign tasks, set deadlines, and track progress with unprecedented ease.
Imagine a case management system where each task – from research to court appearances – is tracked, monitored, and seamlessly integrated into your daily schedule. Our Odoo SaaS solution reminds you about upcoming events, and ensures that no detail is overlooked, no deadline is missed, and no case is left behind.
Effortless Invoicing
Financial matters are a core concern for every legal practice. Our success story extends to crafting an invoicing module within Odoo SaaS that simplifies billing and financial management. With our customization, lawyers can effortlessly generate invoices, track billable hours, and monitor client payments.
Picture a platform that automates the invoicing process, calculates fees accurately, and sends out invoices promptly. Our Odoo SaaS solution empowers lawyers to focus on their legal expertise while leaving the complexities of invoicing in capable hands.
Your Path to Legal Excellence
Our journey in creating a comprehensive Odoo SaaS platform for lawyers exemplifies our commitment to enhancing legal practice. With document management that eliminates chaos, tasks planning that ensures efficiency, and invoicing that simplifies finances, our solution is designed to elevate your legal prowess.
Join us in revolutionizing how legal services are delivered. Embrace Odoo Integration – the ultimate ERP and CRM platform tailored to meet the unique demands of the legal world. Contact us today to embark on a journey toward streamlined document management, task planning, and invoicing. Let us empower your legal practice for a future of unrivaled success.